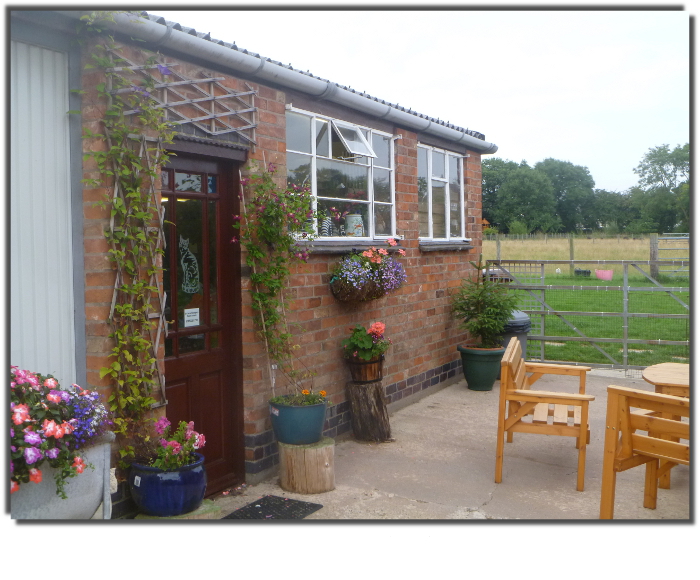 Barwell Cattery is a small, family run cattery where your cats can stay in safety and comfort whilst you are away. The cattery is situated just a few steps from our front door, and looks out over our house and pastures. We take time to treat all our guests as individuals and do our best to make sure they have a pleasant stay.
The Chalets
All our accommodation is indoors and each chalet is individually heated. In addition to our standard 1-2 cat chalets we offer 5 larger penthouses to the same design. These can accommodate up to 3 cats from the same family. All chalets have a comfortable upper sleeping area, with a ramp leading to the spacious area below. We encourage your cats to bring along a familiar piece of bedding, toys or a scratch post to make them feel at home.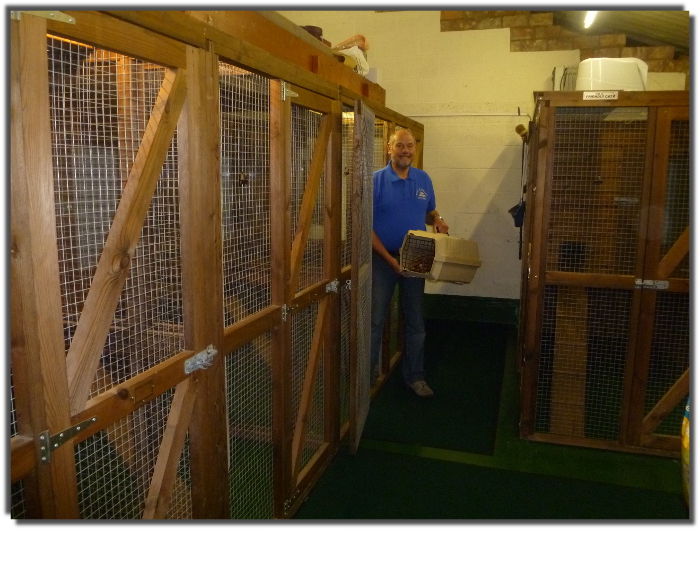 Feeding and Care
We feed a range of popular wet and dry branded cat food such as Whiskas, Felix and Iams, so that your cat's diet is not disrupted, and this is included in the price. Any special diets or vets prescriptions should be provided by yourselves.
Fuss and cuddles are included as standard and at no extra charge!!
Medication
If your cat is prescribed medication, we are happy to administer pills, eyedrops, injections etc.
Licensing, Vaccinations and Insurance
Barwell Cattery was established in 2004 and was built to Feline Advisory Bureau standards. The Cattery holds a 5* animal boarding licence issued by Hinckley & Bosworth Council following a detailed inspection from the local dog warden. Licence Number: 19/00008/AWBDC.
We are insured to cover any new illnesses whilst your cat is in our care.
All cats must have an up to date vaccination certificate.
Security
We take the security of your cats very seriously and have an electronic gate at the entrance to our premises. The Cat Chalets are housed within our secure, brick built Cattery.
Opening Times
Barwell Cattery is open all year round. We aim to be flexible so drop off and collection times can be arranged to suit your needs. However we are closed for delivery and collection on Xmas Day, Boxing Day, Easter Sunday and some other Bank Holidays.
A collection service is available for an additional charge.
Viewings daily by appointment.
Email This email address is being protected from spambots. You need JavaScript enabled to view it. for our current price list.
Small Pets
We regularly care for small pets such as rabbits, gerbils, hamsters, guinea pigs, budgerigars and fish, and can offer indoor or outdoor boarding to suit your requirements. Bring your own hutch or we may be able to supply one.
We have a range of options for small pet boarding, such as accommodating your hutch in our barn, or smaller cages in the house. We will try and find the best solution to suit you.